HelpDesk Technology Services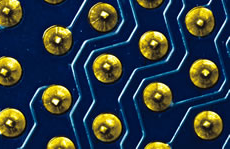 The HelpDesk Technology Services team provides infrastructure support for delivery of campus-wide university services.
Our goal is to provide server and application administration to facilitate distributed IT use of technologies that support UNT's Vision.
MyLab: Need remote access to university-licensed software? Find out more at https://mylab.unt.edu/.
Campus-wide Software Licenses: Visit the Software Downloads page for information about installing university-licensed software on your personal computer.
Qualtrics: Use the Qualtrics Survey platform for your survey creation and distribution needs. Visit the Qualtrics info page for details.
Bulk Mail: The UNT Bulk Mail system may be used faculty, chairs, deans, and VPs to send email in bulk to the UNT student population, as defined by UNT Policy 14.001.
Class Web: UNT faculty may request hosted Class Web space where course curriculum includes web site or web resource development.
For all other inquiries concerning HelpDesk Tech offerings used by distributed IT units (K2 KeyServer, iCheckin, PaperCut, Intel Unite), send us an email.
Adobe | EViews | Fusion | JAWS | LISREL | MAGic | Mathematica
MATLAB | NVivo | Qualtrics | SAS | Simulink | SPSS | Stata